Make Easy Commission of $382/Sale Along With Over $3,500 In JV Prizes
What Does WP Gutenberg and AffiEmded Have in Common?

Ease, Speed & Profitable Affiliate Set Up
With AffiEmded Your Subscribers Can Now Embed Affiliate Products from Amazon, AliExpress, eBay, Walmart & Best Buy on Any WP Posts and Pages in Minutes…
… and of course without the need of complicated APIs
JOIN US FOR THE LAUNCH OF AFFIEMBED
Easy to install plugin with no coding or API needed
AffiEmbed finds and adds products from Amazon, eBay, Walmart, AliExpress, Best Buy to any wordpress blogs or pages
Add your affiliate link to all of the products you've just imported with a quick toggle
Customize your products listings with a few clicks (it's fast, simple, and there's no coding or design skills needed)
AffiEmbed was designed to take full advantage of the new WP Gutenberg editor
...And this is a product that is guaranteed to convert and your subscribers will love it too.
Goes live this Sept.; 27th – Cart Opens at 10AM EST
6 Days Launch Sept. 27th – Oct. 3rd
AffiEmbed is a brand new, easy-to-use WordPress plugin that allows to add products from the top 5 online marketplaces to your WordPress posts or pages with just a few clicks of your mouse.
What Marketplaces Can You Find And Import Products From?
One unique thing about this product, is not just it's simplicity but the huge solution it solved…
AliExpress is no longer issuing APIs to new affiliates and Amazon requires you to have at least 3 sales to get a API access…
…but when you use AffiEmbed you can avoid those requirements completely, easily import hot, trending products from 5 marketplaces, and start making commissions right away.
When you compare this to doing it manually, you'll quickly save HOURS to get hot products listed on your WordPress posts and pages.
No more dealing with complicated APIs…
No more manually uploading a product at a time…
No more struggling to customize the product listings…
Who Should Get AffiEmbed Plugin?
BLOGGERS
If you're a blogger looking to monetize your blog and you're tired of tiny payouts from program like Adsense, eCOM affiliate marketing is the answer you're looking for.
With AffiEmbed you don't need any special skills or experience to easily add product listings anywhere in your blog posts.
This is great for creating reviews about products on your blog

Doing a side-by-side comparison of similar products in a post

Or turning your blog into an online store where people can buy products and you get paid a nice commission!
AFFILIATE MARKETERS
If you're currently an affiliate marketer and looking for a way to make easy affiliate commissions that can quickly add up to your bottomline some commish monthly, AffiEmbed makes it easy to start making money as soon as today.
Dropshippers Looking For An Easier Way
Dropshipping is a solid way to make money, but when you dropship, you're still on the hook for any issues that arise.
Shipment late? That's on you…
Returns and other customer service related issues… In most cases you have to get involved.
And it can be a big headache…
But when you're an affiliate using AffiEmbed, all you have to do is make the sales and get paid!
Anyone Looking For A Simple Way To Make Money Online
Regardless of your prior online experience, there's no easier way to make money than by using AffiEmbed to promote physical products as an affiliate.
AffiEmbed is simple to use

You'll never have to stress about the technical stuff or deal with customers

And you can be up-and-running and making money in no time
Just 3 Steps To Get Big Results With AffiEmbed
STEP1: INSTALL THE WP PLUGIN
It only takes 2 minutes and we're including some easy to follow instructions so you can do it even if you're a newbie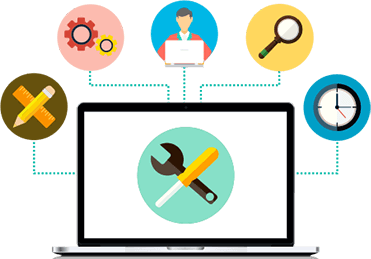 STEP2: PUT THE EXTENSION & PLUGIN TO WORK
Use the Extension to find high-quality products while on any of the 5 marketplaces [Amazon, AliExpress, eBay, Best Buy and WalMart] 
…Load them into your your choice pages or posts with just a few mouse clicks
STEP3: CUSTOMIZE YOUR IMPORTED PRODUCTS & PAGES
Without any tech skills needed and enjoy the profits you're raking in without the normal hard work and effort that's normally required from an affiliate store
AffiEmbed Is Super Easy To Use – Watch The Demo Video Below To See AffiEmbed In Action…
With AffiEmbed, You Get Everything You Need To Create A Stunning Affiliate Store That Makes You Money
Easy-To-Install Plugin
AffiEmbed is an easy-to-install plugin that will have you up-and-running in a matter of minutes. You don't need any technical skills or experience.
To ensure you get setup without any issues, we're also including an easy-to-follow 'Quick Start'
Auto-Update Product Pricing And Details
Product prices and details change… That's why we've included a powerful auto-update feature that ensures the product listings on your pages and posts have the correct details and pricing at all times.
No Coding, No APIs, No Hassle
Fumbling through various API codes and installing them on your website is a big hassle that we've ELIMINATED with AffiEmbed. When you use this plugin, you'll never have to wait forever API approval… ever!
Embed Custom ASIN/Product ID List
Already have an ASIN or product IDs list you want to upload? We got you covered. Simply copy and paste it into the plugin dashboard and AffiEmbed will import and add your products right before your eyes.
Supports Multiple Commissions
The plugin works with Amazon's & eBay Major Affiliate Programs! United States, United Kingdom, Canada,Germany, France, Spain, Italy, India, Australia and Japan
Choose Direct Checkout Or 'Add To Cart'
You can decide whether you have people add products to a cart (great if you're trying to maximize order size) or whether you want to send them to the online marketplace's direct checkout.
Chrome Extension Included For FREE
Quickly find SKUs and product IDs to create an ASIN list for import. This makes finding and adding products to your WordPress based store easier than ever.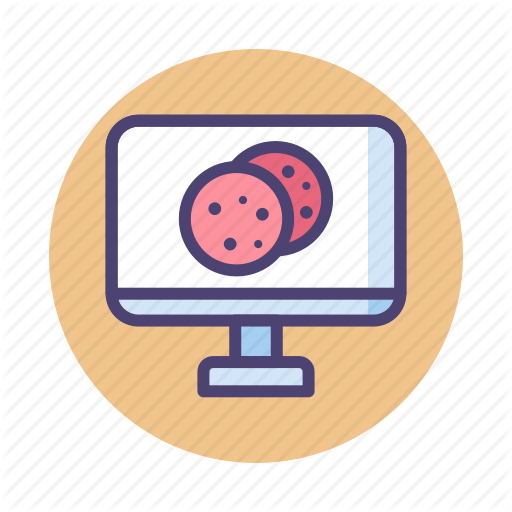 Make More Sales With 90 Day Cookies
Boost your profits by making commissions on anything sold over a 90 day period of time… When you put the "Add to Cart" feature to use.
Over $3,500 in JV contest prizes
Double digit conversion has always been the norm with our launches and this will be too
Copy written by a 7 figure copywriter and loads of DOTD and POTD to his belt
Guaranteed and Continuous Support: We've always supported our products and users
Guaranteed Low Refund Rate: Our products has always maintained less than 3% refund rate
50% Commission Across The Entire Funnels
Upgraded Users Get These Awesome Features Automatically Unlocked
Product Search Embed
Add product keyword searchable bar anywhere on your website..
Your website visitor can search "Millions" of Amazon, eBay, Walmart, AliExpress and Best Buy Products" while on your website. While the software automatically add your affiliate details to any search and purchased products.
The displayed search bar can be by product categories, by  countries etc..
The search feature is fully customizable to fit to users pages and is compatible with any wordpress theme.
Automated Blog Traffic Generation
Users will be able to generate traffic to their website through the built in automated blogging features;
importing products from these 5 marketplaces is good but what if your users don't have need to worry about how to get these products seen on their websites anymore…
Trying to figure what to blog about to help get traffic to your site?
AffiEmbed PRO does all this and even more.
With AliBuilder Uprade, You Get Everything You Need To Create A Stunning eCOM Store That Makes You Money
Choose Your Store Type - Affiliate or Dropship
Find High Margin Products to Import
Filter Products For The Fastest Shipping Method
You Choose The Markup So You Can Write Your Own Paycheck
Customize And Edit Everything Without Any Design Or Coding Skills
Automated ORDER Fulfillment System
Multi-Language Support Is Built-In
Create Stunning One Page Checkouts
Automatic Product Updates
Customer Order Tracking:
Get detailed information about tracking codes you get from suppliers and send those data to your customers by email.
Highlight The Store's Best Seller:
When a visitor clicks on a product and sees the product best seller badge they are compelled to take action.
Product Image Swatches:
Convert your normal variable (product variation) attribute dropdown select to nicely looking color or image select. 
Savings Trigger:
This shows potential savings on discounted products in absolute number and percentage. When a shopper sees how much they can save by taking the deal, they feel compelled to unlock the savings
With the Developers/Agency license users can activate UNLIMITED stores for themselves and clients
They can sell their built stores to clients
They can run this as service
They get unlimited license and store activation limits
This also activates the pro and the deluxe features for all of their installs and activations, for self and clients.
You must make an amount in commissions equal to or more than the prize money to win the prize. Where this is not met, then your prize money will equal your commissions.
Maximum of 2 team members for main contest only.
Goes live this Sept.; 27th – Cart Opens at 10AM EST
6 Days Launch Sept. 27th – Oct. 3rd
NEED HELP WITH YOUR PROMO?
Affiliate promotion terms & conditions
You must agree to our affiliate agreement before promoting AffiEmbed WP Plugin. Only teams of 2 for the main contest is acceptable. The teams must reachout before the actual launch day. Other contests are individual sales only. Sending Spam, offering cash rebates to people who buy through your affiliate link is not acceptable.
You must NOT run "negative" PPC or iframe domain campaigns such as "Product name / author name scam" or any other method to attract controversial click through rates that an ordinary person would deem to portray a negative view of the product or vendor.
Using cookie stuffing. If you do, you'll be automatically denied and blacklisted
Important: Do not misrepresent our product/offer and follow all endorsement rules and regulations that are applicable both in the country where you are based and in the countries from which you are sending traffic or advertising in.
FTC Guidelines for affiliate marketing came into effect on May 2015. Please ensure you have reviewed these guidelines and comply where necessary with your marketing practices. JVZoo.com and W+ will be used as the payment processor and affiliate program management platform, so please ensure you also follow all the standard of JVZoo.com and W+ Terms & Conditions.
Anyone found to be promoting our products in breach of these terms and conditions will be removed from our promotion programs without notice and any commissions marked null and void.
This website is not affiliated with Facebook/Instagram or any Facebook entities. Also, This site is NOT endorsed by Facebook in any way. FACEBOOK is a trademark of FACEBOOK, INC. We do not sell your email or any information. We are 100% CAN Spam compliant.